A few opportunities to meet eachother this week...
Hi, Friends!
Here are 3 (blockchain focused) ways to spend time together this week (more info below):
Global Digital Securities Summit
We're very excited about this event in which we will share findings and have an open discussion about the future of Digital Securities and their adoption amongst banks and large institutions. Make sure to check this one if you're playing in regulated markets.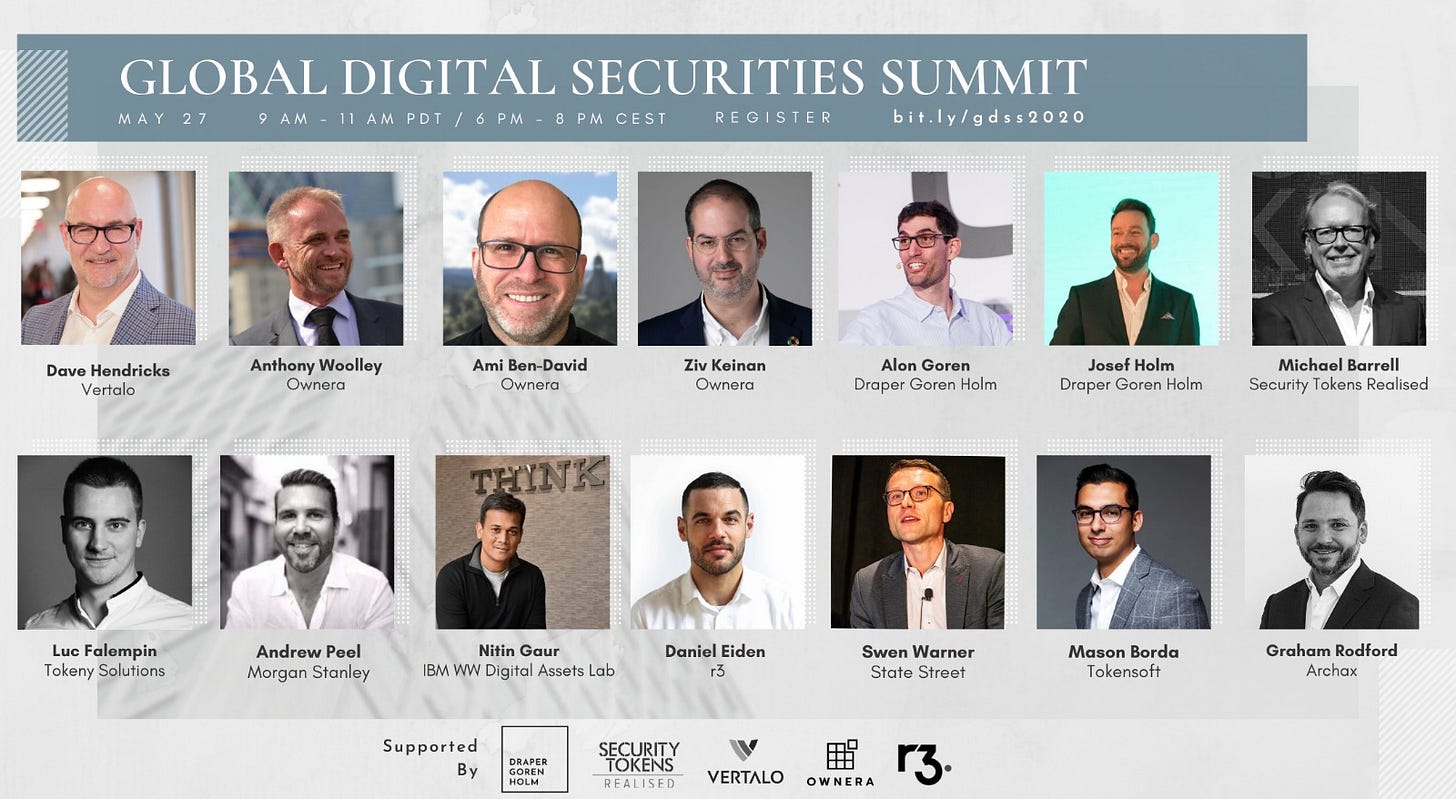 Blockchain and Booze
This week's topic with be NFTs (Non-Fungible Tokens), which are digital rare collectibles. It is a huge part of the future of gaming and collectibles and something you'll definitely want to learn about. Come join us for a panel on the subject and then community networking afterward where you will be able to continue the discussion and introduce yourself to the community.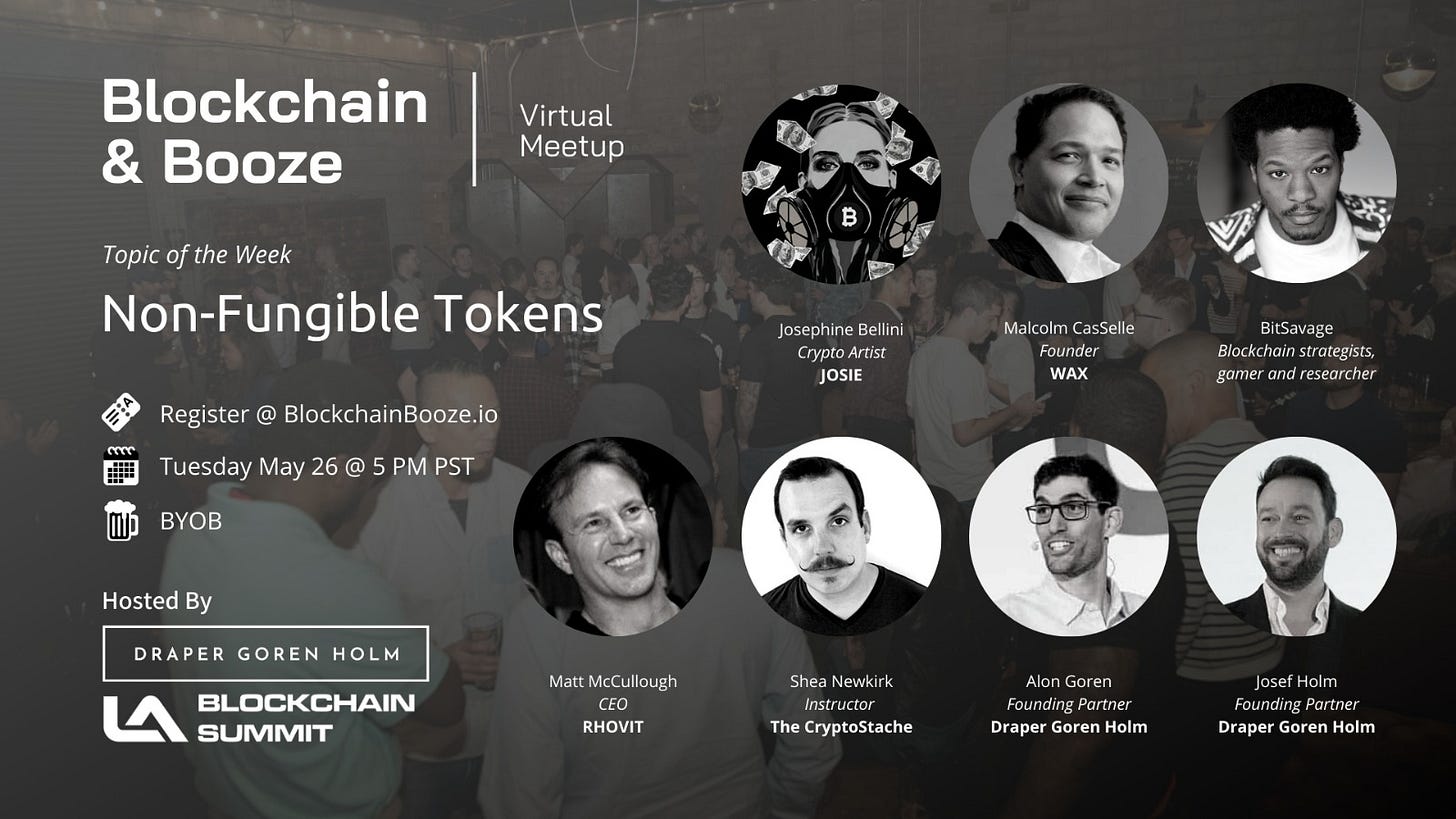 LinkedIn Live
One of our accounts just got access to LinkedIn Live and so I will be going live (likely some time on Friday) to do a community update and connect with all of you. I'll bring some of you on screen to talk but will also take your questions and pitches live. It'll be a bit of an experiment, but I'm sure very fun. If you follow LA Blockchain Summit on Linkedin, you'll be notified of when I go live.
Alrighty…that's it for now. For those of us in the USA today (and everyone else for that matter!), hope you're having some quality time with family. I hope to connect with you all soon and that you are all safe and sound.
-A