Our Fund and Venture Studio is Growing...
Welcoming Rodney Sampson, Adam Levy, new portfolio companies and more...
Hi, Friends!
Hope you and your families are all safe and healthy at home. Like most of you, I've been working from home and decided to use my quick break this morning from all our zoom calls with investors and entrepreneurs to update you on our growth…
Yesterday we announced that our longtime friend and amazing person, Rodney Sampson, has joined Draper Goren Holm as a Venture Partner. It's especially exciting because the day I met Rodney about seven years ago, is also the day I met Josef Holm, my partner. Ever since that day, all three of us have stayed in touch, shared deals, spoken at each other's events and now finally, we've made it official. Below is a picture of the actual panel we all met on! Special thanks to our friend, Joy Schoffler, (also in the pic!) for putting us together!

Read about Rodney joining us on Pitchbook, TechCrunch, Securities.io and CrowdfundInsider.
Speaking of growing the team…
2 years ago, while finishing school at USC, Adam Levy joined us as an intern to lead media partnerships for our conference. Since then, Adam graduated USC and worked for some blockchain companies in Switzerland and Austria. He's back now and we're very excited to bring him on board to lead operations. Here he is below, about 2 years ago, helping schedule media interviews for our sponsors and portfolio companies on CNBC Crypto Trader.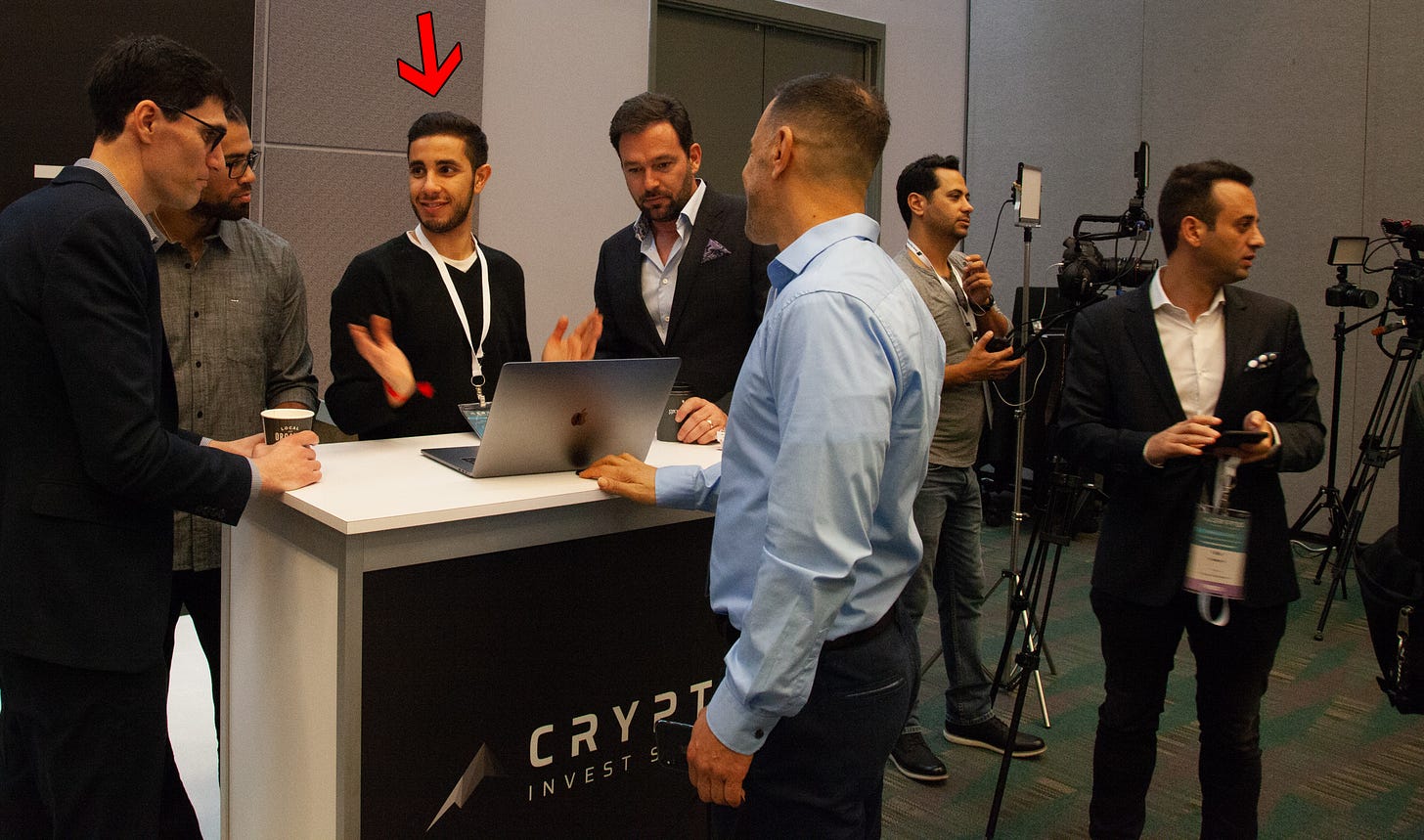 Growing Portfolio…
As you may have seen by following me on LinkedIn and Twitter, our portfolio continues to grow, both in new investments and follow-on funding. Aside from funding, there have been so many great announcements from our portfolio companies on the product side. Check out our portfolio on our website and be sure to follow me, our blog and all of them for the latest updates.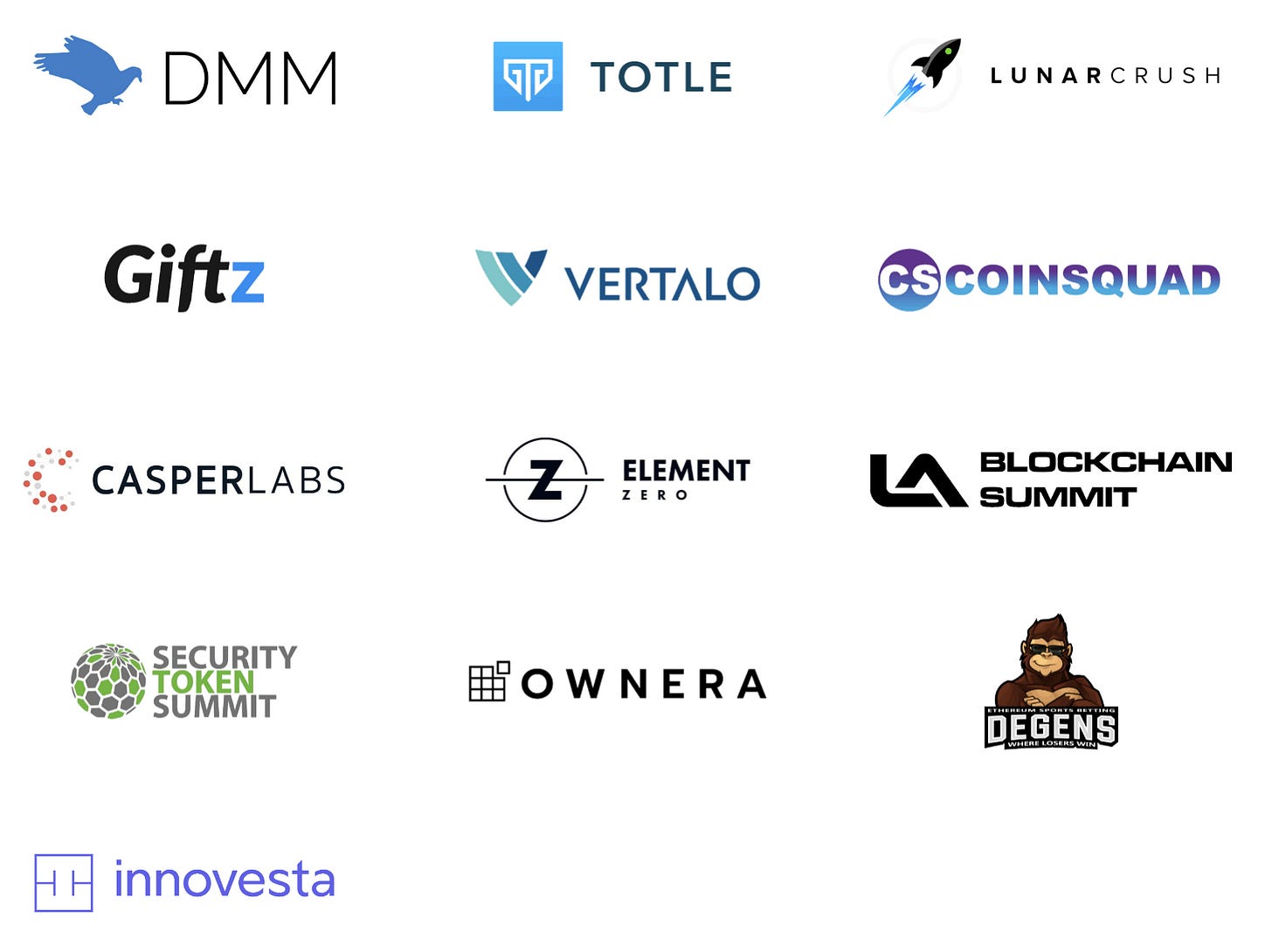 Working our butts off for our portfolio… (bragging a little)
Building: On the "building" side of things, I used the first few days of quarantine to build a product that I have been requesting from the Decentralized Finance (DeFi) community for a long time. Instead of waiting, I took my own advice and built it myself! Using Totle's API, I created the Wordpress Cryptocurrency Exchange Plugin to allow anybody to launch their own crypto exchange very simply and/or to add exchange features directly into a blog post. It's fairly simple for now but would love any feedback anyone has and will add to it as I get input. If you are a developer that would like to contribute, let me know! Tweetstorm I wrote about WHY I did it.
Leading: On the investment front, we're really excited that we're leading the rounds of two of our portcos right now and that their rounds are soon to close. Not an easy feat in this climate! Can't share publicly yet, but if you are an investor, happy to discuss privately.
Promoting: I've been getting so many inquiries and feedback from this video/situation that I thought I would share the story before getting back to work as it is very indicative of the amount and type of work we do for our portfolio.
Last month before everybody stopped travelling, Josef and I were meeting with investors and entrepreneurs throughout Europe and our first stop was a great conference I was speaking at for financial institutions and investors in London called Security Tokens Realised. Ownera, one of our amazing portfolio companies was supposed to launch their product, live, on-stage the first morning of the event. After landing in London, getting settled and hopping into the Uber to attend the pre-event networking reception the night before, I got a call from a Ami Ben-David, the CEO of Ownera with a really bad cold. With COVID-19 news beginning to spread, it would have been really inconsiderate to attend a conference sick, so of course, Ami called me to let me know he would not be able to present Ownera. Within 2 minutes we decided what the best course of action should be and we turned the car around, went back to the hotel and prepared for me to present in Ami's place the next morning (over web-meeting). We prepared for a couple hours, then again early the next morning before heading to the event where I presented in front of an audience of hundreds of investors and representatives from regulated financial institutions. Here's a video recap of the Ownera launch at the event:
OK…gotta get back to the real work. More great updates soon.
Again, hope you are all safe and healthy.
Be kind and smile a lot.
-A