This Afternoon: Network + Learn about the "Bitcoin Halving!"
Learn about the Bitcoin Halving from people way smarter than me.
Hi, Friends!
First off, I want to thank everyone for all of their support since I posted the "Who/what is Draper Goren Holm?" post on LinkedIn with our deck. I've probably met with 10 companies and 20 investors because of it. Please continue to share with anyone you think we should know and work with. :-)
Today: The Bitcoin Halving!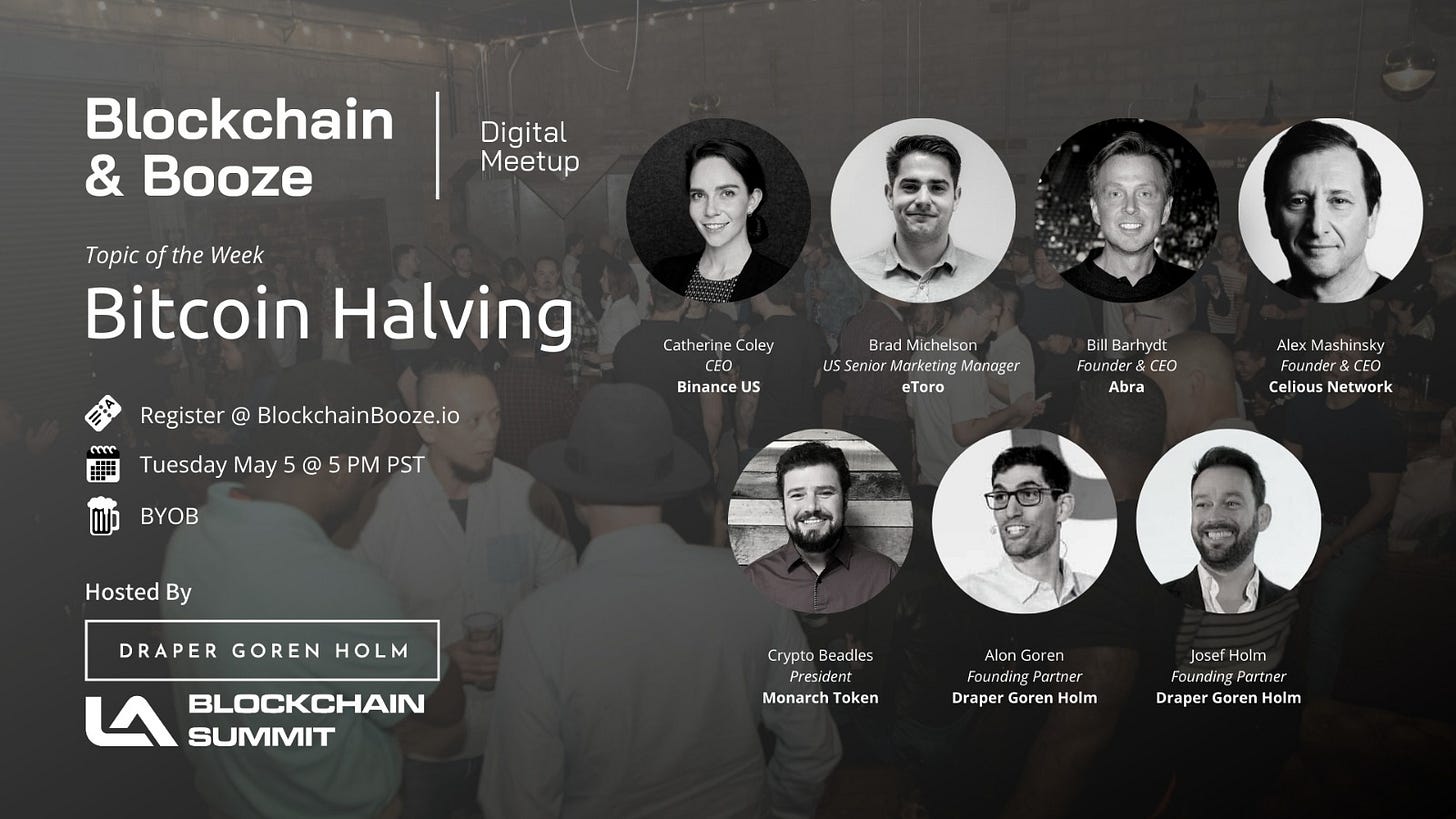 Everyone is talking about it, but what does it mean? Why is it happening? Why does it matter? Who does it affect? Is it good? Is it bad? Why should we care?
We gathered some of the top names in the space to answer our questions about it for this afternoon's Blockchain & Booze. Come join us. You'll be able to ask them questions and then there will be an hour of networking time where you'll get to meet others in the industry. These events are always really fun and you'll want to be there!
Tons more updates soon, but just wanted to share that so that hopefully I get to see you tonight.
Stay Safe!
-A