This Morning: Learn about the Bitcoin I'm going to give you.
We're giving away hundreds of thousands of dollars worth of BTC...let's all learn about it!
Hey, Friends!
Hope you are all safe and healthy.
Bitcoin Giveaway
As you probably saw, we are giving away $100 worth of BTC to each and every general admission ticket holder at LA Blockchain Summit and we're really excited about it! We're especially excited because for a limited time you can get those tickets FREE, thanks to our partnership with eToro. Hope to see you all in October for this historic event!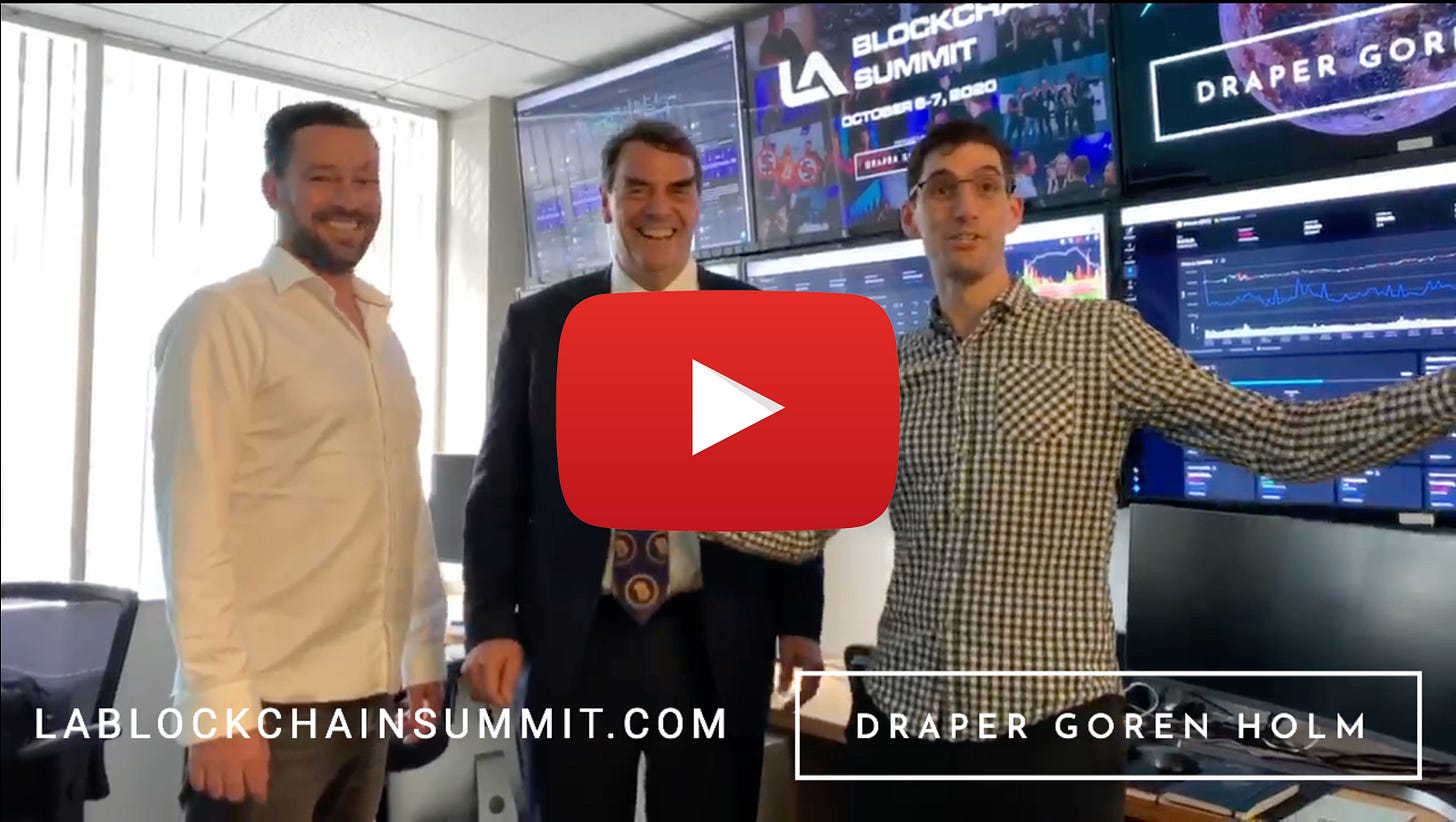 LIVE Bitcoin Q+A Session with Experts THIS MORNING
I was supposed to be at the DC Blockchain Summit today, then later this month at Bitcoin2020…and in between at a bunch of other exciting meetups, meetings, presentations, etc. that are all now cancelled. In the midst of all these cancelled events I reached out on Twitter and found some new friends to teach us what they know and how they feel about Bitcoin. I'm going to do a LIVE webinar with them this morning where YOU can ask the questions and learn from these experts. SIGN UP HERE. It's going to be live at 10am PDT, but don't worry if you miss it. I'll post the video and we'll be sure to do it again.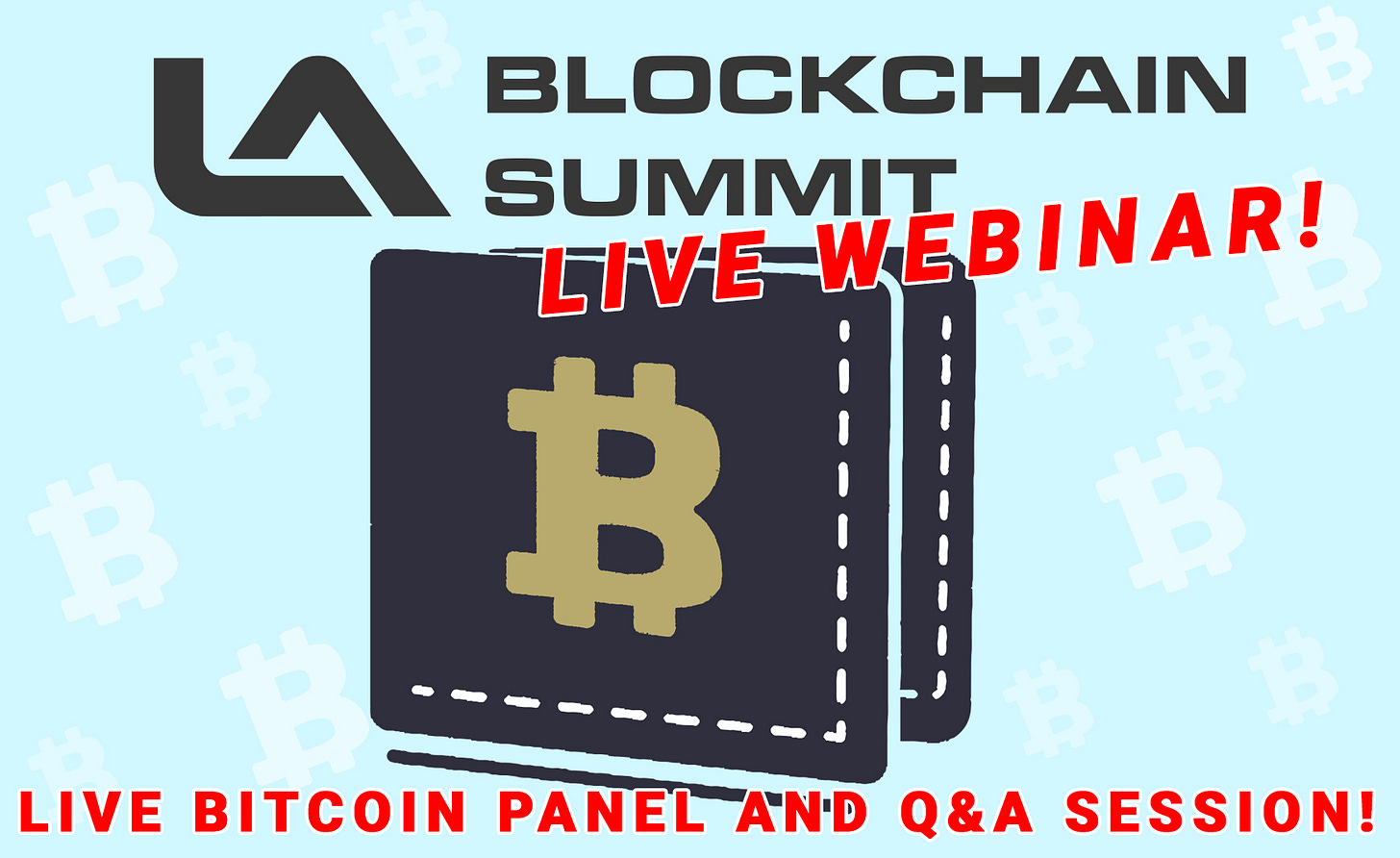 That's it for now, but there are so many other big announcements for Draper Goren Holm in the works that I am sure that another more substantive newsletter will be coming soon. Stay tuned!
-A